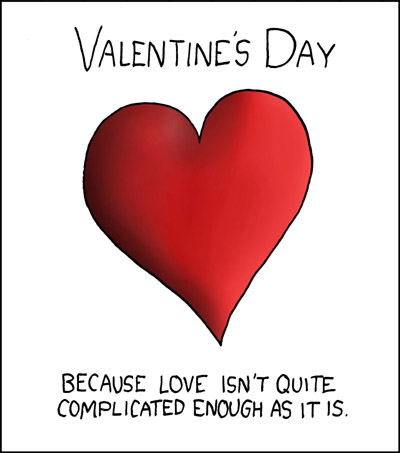 Happy Valentines Day from the mmwc to you and yours this morning.
We've got a few notes collected from the past week and some things to keep an eye on in the week ahead so let's get to it.
The weekend was an up and down one for the Huskies mens hockey team. Friday's 2-1 overtime win over Alberta set the stage for Saturday's game with first place up for grabs but it wasn't exactly how the Huskies pictured. Alberta's 4-0 win has them three points ahead of the dogs for top spot in Canada West with each team having just four games remaining.
Head coach Dave Adolph was quick to "fall on the sword" after Saturday's loss. He felt that he didn't do a good enough job preparing his team and that they will be better. Sometimes as a coach you need to take the fall and keep the attention off your team and onto yourself. Let's hope it works.
The attention now shifts to a battle for second place. The Huskies are now just four points up on Calgary and Manitoba. The Dinos have a game in hand (which they use up on Wednesday when they play Lethbridge) and the Bisons have four games remaining (two against the Huskies).
-----
The Huskies womens hockey team hits the ice in Alberta for their first round playoff series with the Pandas this weekend. The team wrapped up the regular season in Edmonton losing 3-2 Friday night before bouncing back to win 1-0 a night later.
This is very much a series the Huskies could take. They'll be the underdog but may surprise some people. A trip to nationals is on the line as two teams from Canada West will travel east.
-----
Is this awesome or just crazy?
http://shf.me/i6P1vz
-----
Aden Bowman quarterback Drew Burko has committed to the Huskies for the upcoming season. Burko, arguably the top high school quarterback in the country, is a huge land for the Huskies although with family on the coaching staff is it really a surprise?
-----
There was a Twitter battle on Saturday night between Hockey Night in Canada personalities Scott Oak and Kelly Hrudy. Here's a sample of the shots being fired:
Because of his fake and bake tan Hrudey shall henceforth be known at The Situation!
Oake should be on Donald Trumps TV show the Apprentice....He's fired!!!!!
-----
Good on the CBC for the feature on Weyburn Red Wings coach Dwight McMillan during hockey day in Canada. The only negative is they pronounced GM Ron Rumball's name as Ron TURNbull!
-----
Keeping with the SJHL for a couple more notes:
- Jamie Fiesel's rant hit number two on Sportscentre's top 10 last week. If you haven't seen it, I suggest you hit up YouTube and see what you're missing. It's pure gold.
- Will Travis Eggum hit 100 points? The talented LaRonge Ice Wolves sniper hit 50 goals earlier this season and now has 97 points. The former Klipper and Saskatoon product has exploded with offense this season up north and deserves all the credit. He's a good kid.
-----
Ok, name something that gets passed around?
Check this out:
http://youtu.be/BQRMvg5TAl8
-----
Who is Milos Raonic? Well, he may be the best thing to ever come out of Canada's tennis program.
The 20-year-old completed a run at the SAP Open in San Jose on Sunday with a win over the No. 1 seed Fernando Verdasco of Spain.
-----
Here's a note from Steve Simmons on the CFL hall of fame inductees announcement:
"Head of hall of fame confirms 13 person committee did not vote Damon Allen into Canadian Hall. Same people voted John Bonk in though."
It's a head scratcher! Allen should be a slam dunk.
-----
So, do you have romantic plans for you and your significant other this evening? If I may make a suggestion, I would tell you to head to Tony Roma's and try the Kickin' Shrimp. It's a staple for this blogger.
-----
The Saskatoon Blades continue to roll ahead at full steam. The team is perfect since acquiring Brayden Schenn and have won 11-straight overall. This could very well be the best team in the nation.
-----
I've got a few other thoughts but I'll save them for later in the week and for Twitter. Happy Valentine's day!
dd